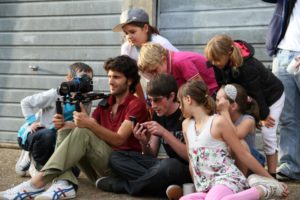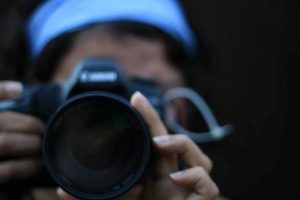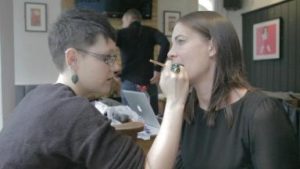 About Us
We already have the necessary support set up in the community to work with offenders on their release. The scaling up of our programme would enable us to work within prisons. This would give us a head start with the offender, as we would be able to form a rapport through our mentoring scheme, involve them in the workshops and assess their individual needs. Having this early intervention whilst they are in prison would enable us to offer the best support on their release. As release is a critical time for any offender, direct support such as we would offer would have a major positive impact on future outcomes.
Although similar projects currently exist in the field of music and drama what we offer is both an opportunity for offenders of all ages to learn new skills in filmmaking and the chance to develop some insight into the effects of crime to bring about positive changes.
The offenders will be able to decide on their own scripts with the help of our scriptwriters. What they choose as characters, plots and a storyline will be for the offenders to decide. It is their story whatever they decide that should be. The process offers the offenders an opportunity to use their own experiences and to express them in a way that is safe and anonymous.
Experience has shown us that most, if not all offenders, will base their story line on themselves or someone closely related to them. We run our arts based workshops in music drama and filmmaking.
---